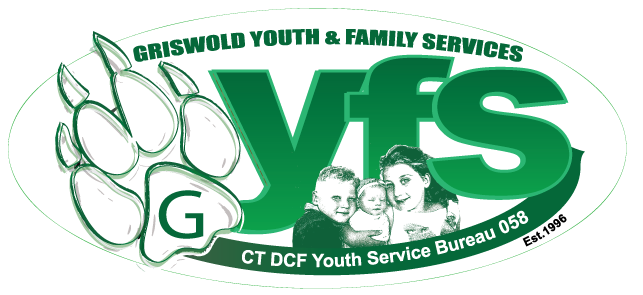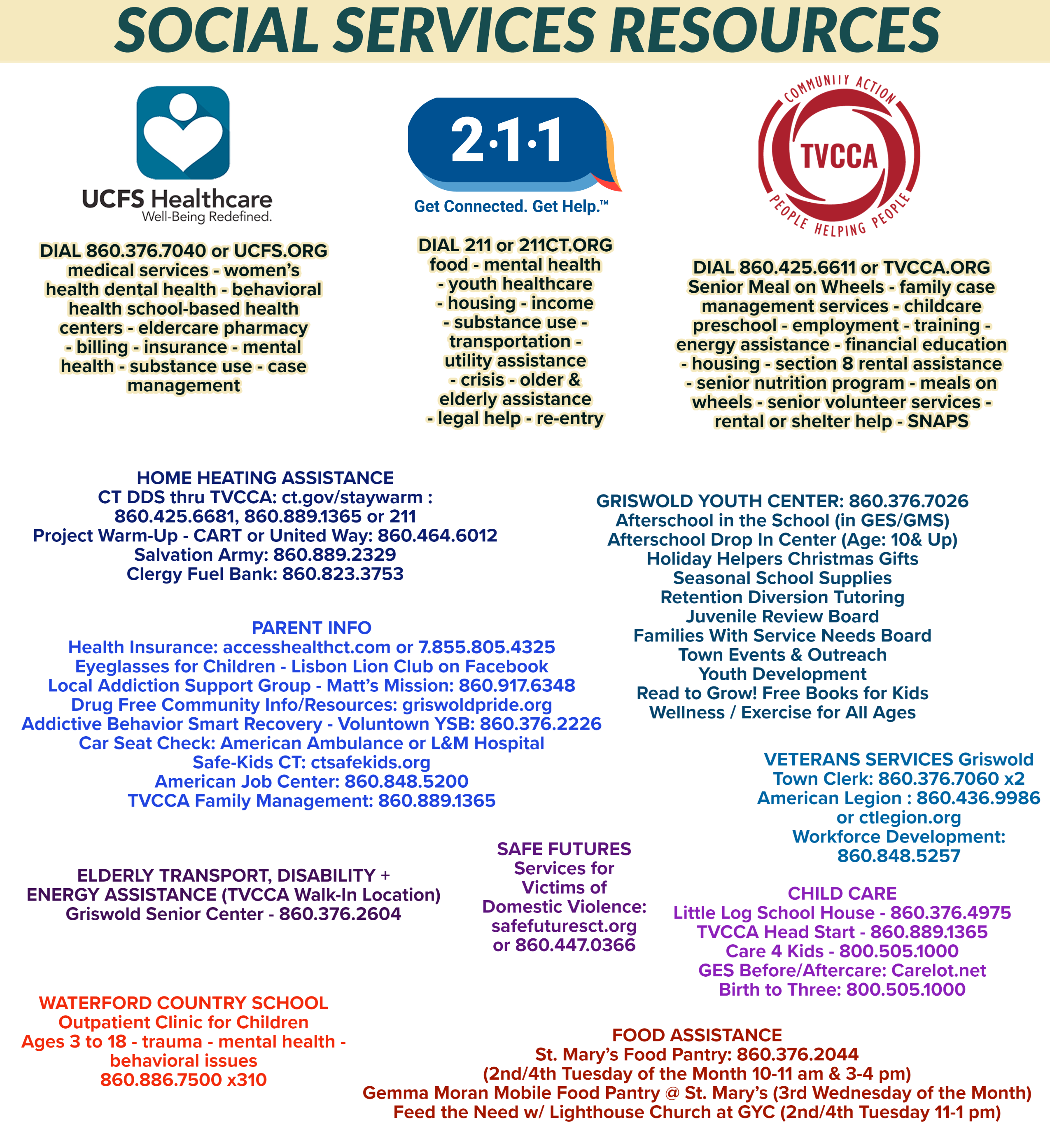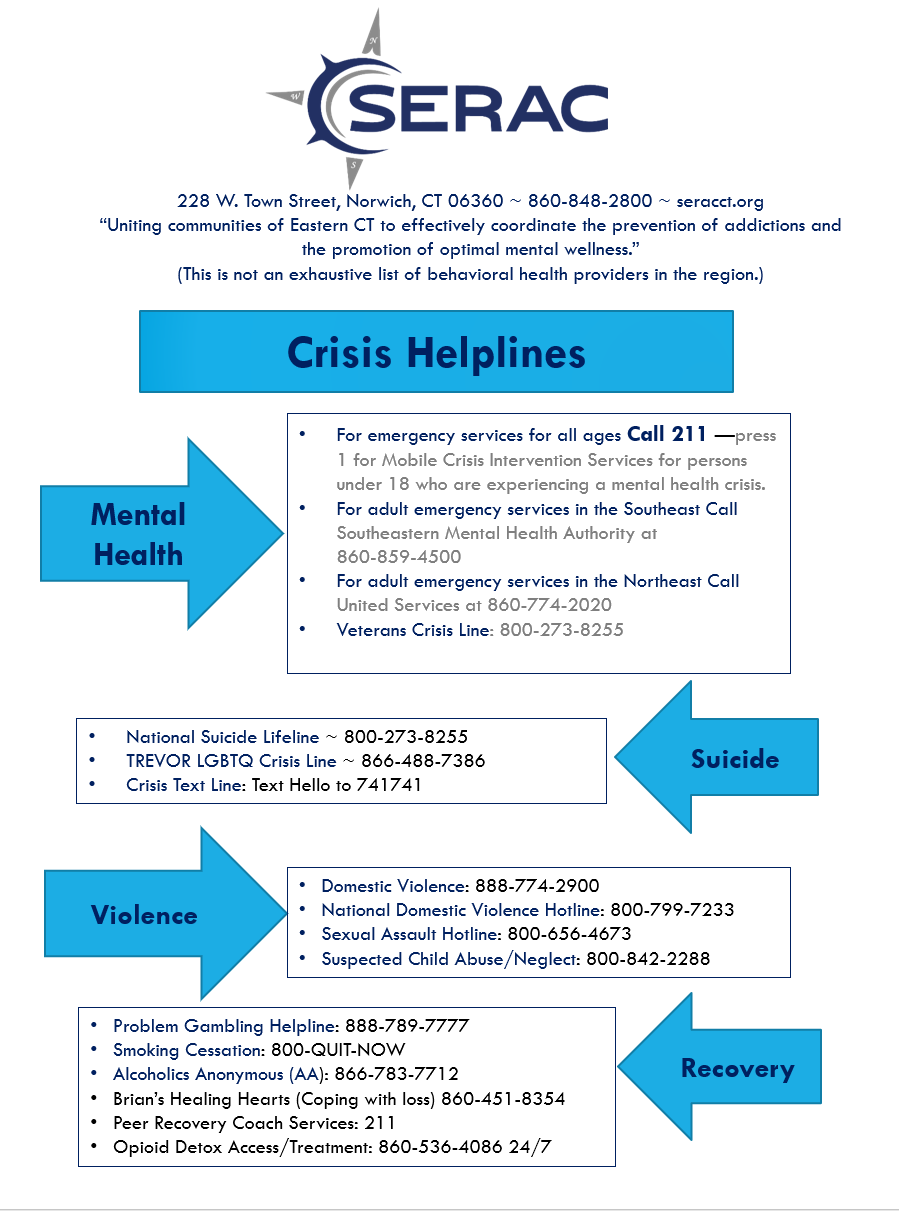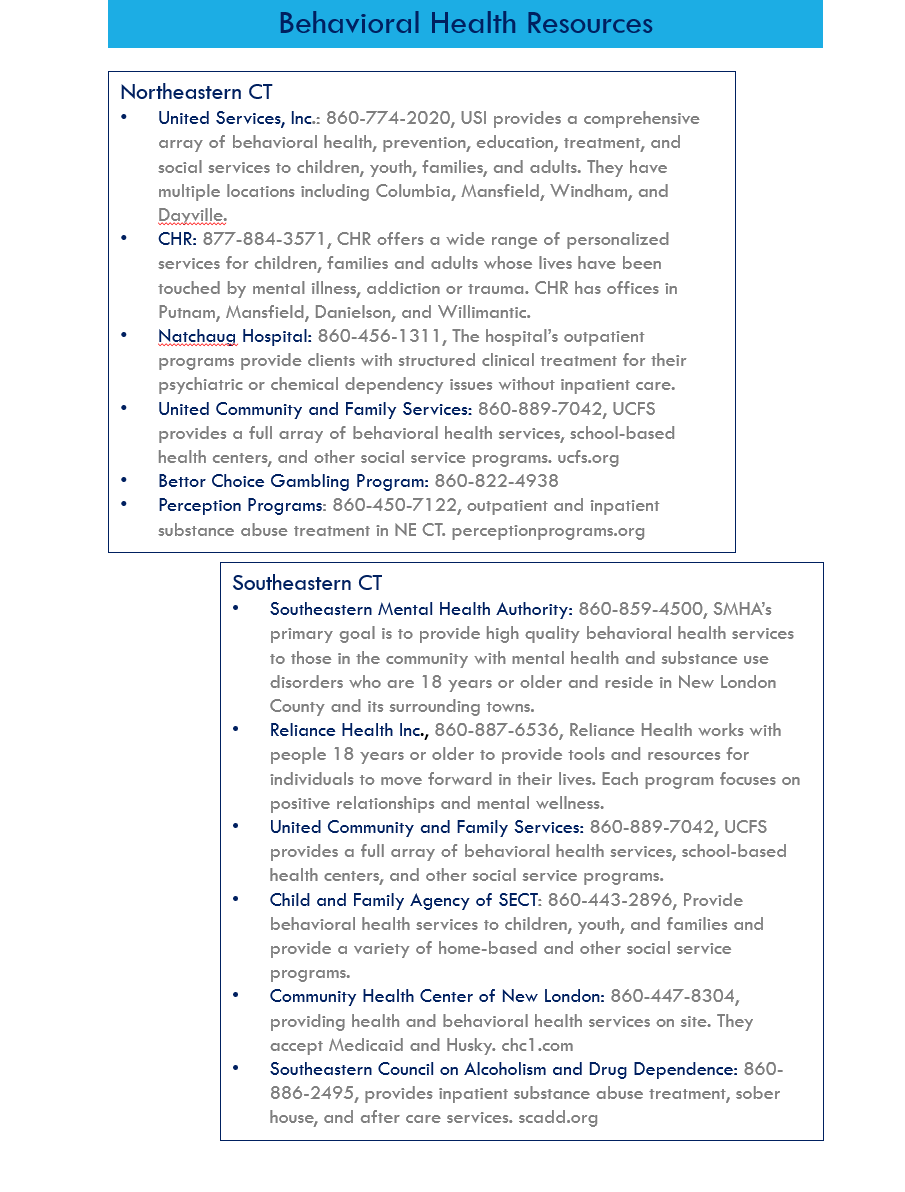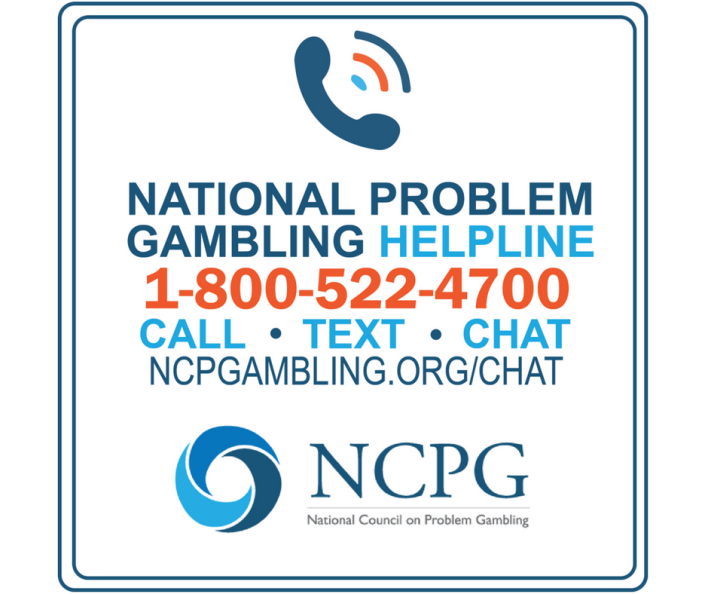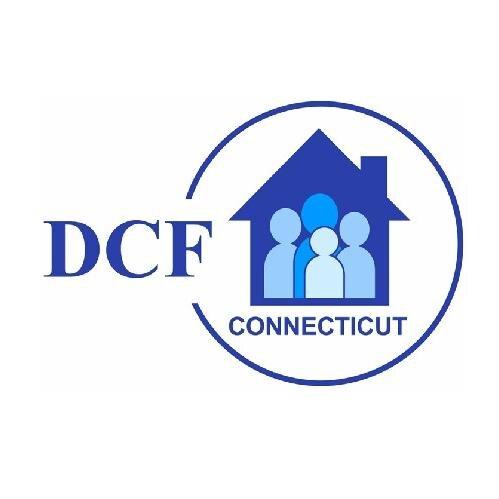 The quickest and easiest way to get benefits info quickly.
Click above to go to
https://www.211ct.org/ (211 Connecticut)
Click Search or Take an Assessment at the 211ct link above!

FOR 2.1.1. FAMILY INFO, CLICK HERE


Emergency mobile psychiatric services (EMPS) provide crisis response and crisis stabilization services to children/youth under 18.
Dial 2-1-1 and press 1
http://www.empsct.org

Connecting to Care
https://www.connectingtocarect.org/
Plan4Children
https://www.plan4children.org/
HealthyLivesCT
https://www.healthylivesct.org/
STEP Program: Specialized Treatment Early in Psychosis (STEP)
mindmapct.org/home
Suicide Prevention

www.preventsuicidect.org
For free, 24/7, confidential support contact: PHONE: In Connecticut, dial 2-1-1 and press 1. Outside of CT, dial 800-273-TALK [8255]; TEXT: 741741
Achieve Solutions: Information on more than 200 topics, including depression, substance use, and psychotic disorders.

www.achievesolutions.net
Help Yourself Help Others: Mental health screening site in your area.

www.helpyourselfhelpothers.org
CT Hearing Voices Network (CTHVN): Provides peer support for individuals who have experienced voices, visions and alternative realities.

www.cthvn.org
To Save a Life...
• Realize someone might be suicidal.
• Reach out. Asking the suicide question DOES NOT increase risk.
• Listen. Talking things out can save a life.
• Don't try to do everything yourself. Get others involved.
• Don't promise secrecy and don't worry about being disloyal.
• If persuasion fails, call your mental health center, local hotline, or emergency services.



NEED TO TALK?
National Suicide Prevention Lifeline or (800) 273-TALK
TRCC ULifeline or 800-273-8255
VeteransCrisisLine.net or 800-273-8255 press 1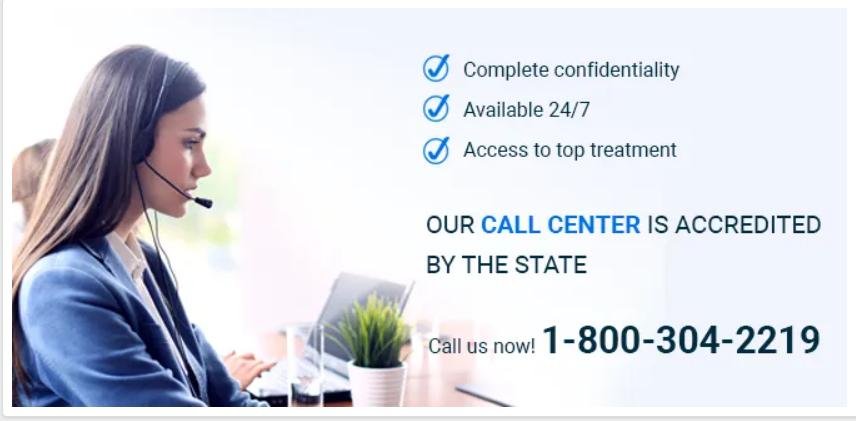 Connecticut Substance Abuse Resources
(Our site is HONcode Certified and provides reliable, transparent, and ethical health information.)
People can search by county or city, and have access to all the 70+ types of services we cover in our database, such as treatment, prevention services, language-specific services, & age-specific services. On it, you'll also find a comprehensive listing of every addiction service available in your state. We have a 24/7 call center to help anyone with questions.