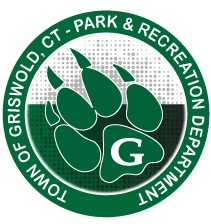 Griswold Parks and Recreation doesn't serve a demographic; we serve a COMMUNITY.
We strive to provide free events for all members of the family, and do so all year-long.
Here's a look at some of our upcoming award winning events.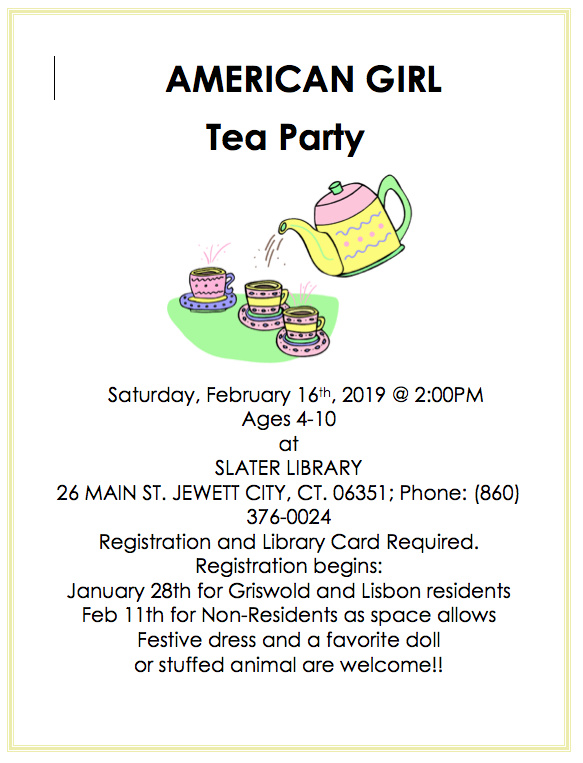 February 16, 2019
AMERICAN GIRL TEA PARTY
(Slater Library in Jewett City)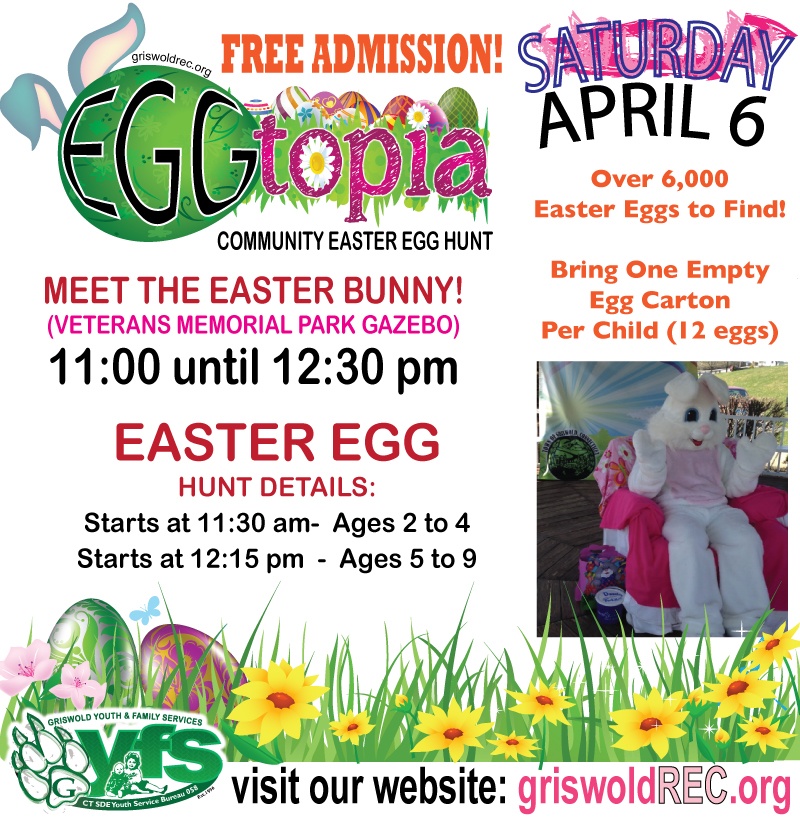 April 6, 2019
Eggtopia!
A Community Egg Hunt Event.
Our annual egg hunt held at Veterans' Memorial Park!
WE ASK ALL WHO ATTEND TO BRING A EGG CARTON! NO BASKETS OR BAGS.
This helps us make sure everyone gets the same amount.
How to get here? Click on the map below.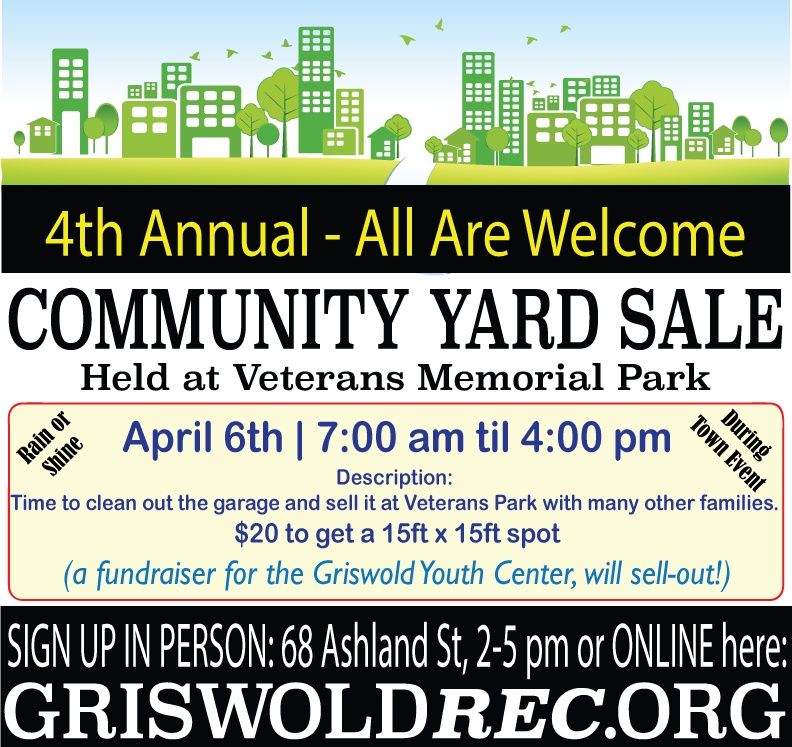 April 6, 2019
Community Yard Sale
(LIMITED SPOTS! ALWAYS SELLS OUT!)
SIGN UP WITH CASH (read below)
Due to a Board of Finance Policy, you would need to pay at the Town Hall, 2nd Floor Finance Department.
But, please come to the Youth Center first to reserve a spot.

TO ATTEND THIS EVENT, CLICK THE LINK BELOW FOR DIRECTIONS: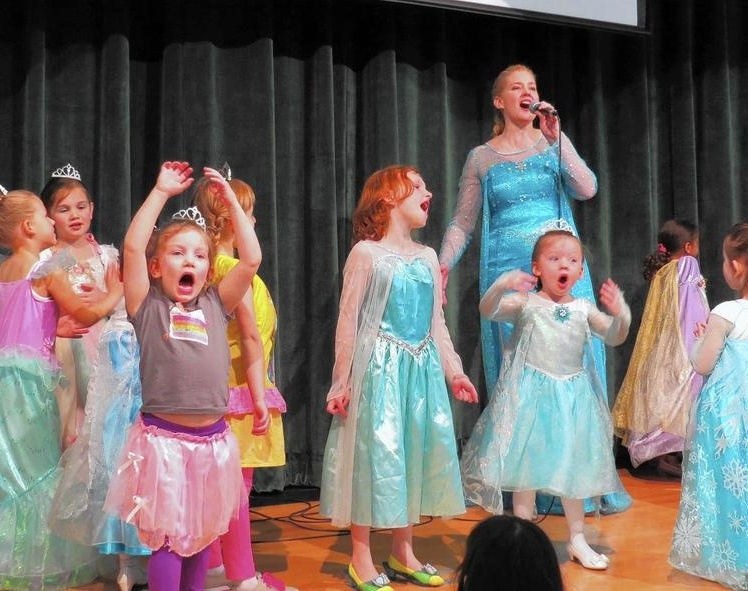 April 6th
Princess Party
Ever wanted to dance with Disney royalty as a kid? Well, now YOUR kids can!

Quinebaug River Church provides a wonderful and very low cost hour of dancing, make up, up do's and singing from Disney Princesses! Held at the Griswold Elementary School.
Your child will have a great time has they feel like the bell of the ball!

Their website: www.gotorc.org
May 4th, 2019
Griswold's Great Get-Together!
Night Light Parade - Carnival - Fireworks Show


TO ATTEND THIS EVENT, CLICK THE LINK BELOW FOR DIRECTIONS: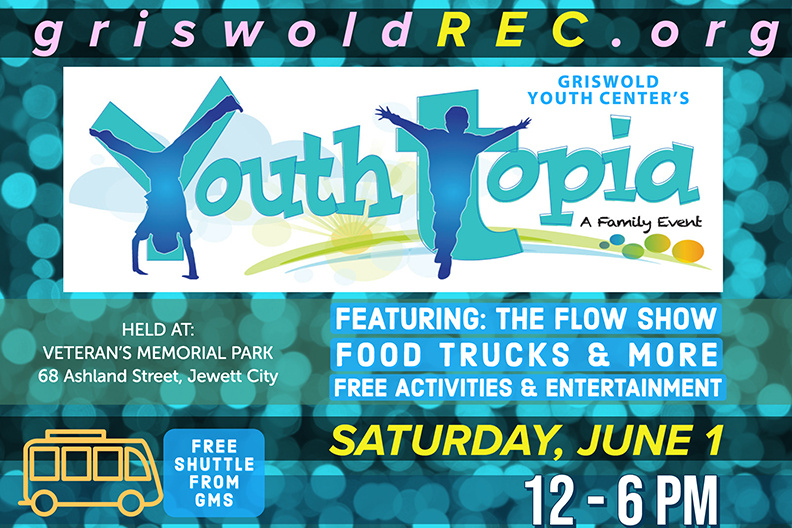 June 1, 2019 - Youthtopia! A Family Event & Flow Show
Featuring: Griswold P.R.I.D.E Activities
The classic Parks and Rec event to keep the kiddos happy!
But don't let the name fool you; this event will be fun for ALL members of the family.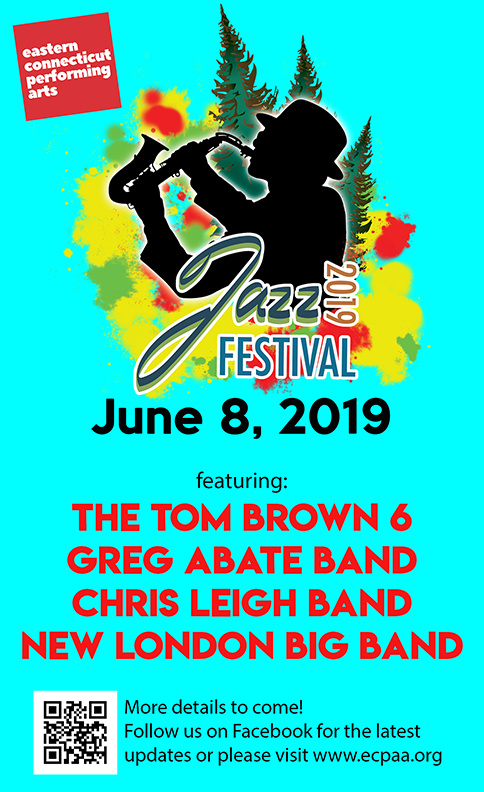 June 8, 2019 - Jazz Festival

Ticket Prices: TBD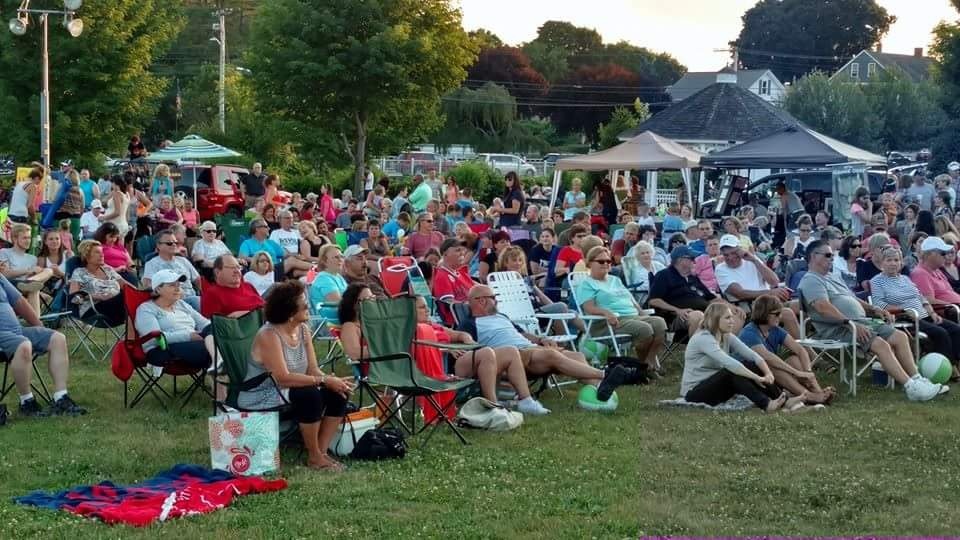 July 2019
YOUTH CENTER ROCKS!
THURSDAY CONCERT/MOVIE SERIES
Spend summer afternoons in the park listening to local talent. Stick around after the concert for a fun family movie!
Info coming soon!

TO ATTEND THIS EVENT, CLICK THE LINK BELOW FOR DIRECTIONS: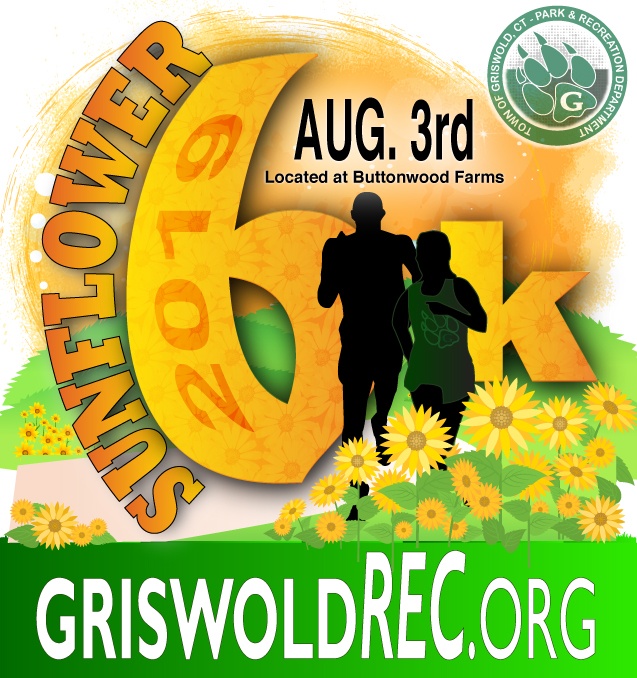 August 4, 2019
Sunflower 6K
Come run through one of the highest rated tracks in the entire country!

Info coming soon! Held at historic Buttonwood Farms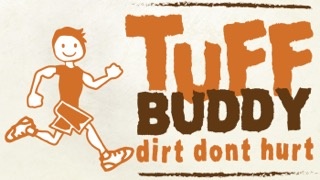 September 2019
Tuff Buddy

None of our events are dirty, but that doesn't mean they can't be MUDDY!
You have officially been challenged to clear Quinebaug River Church's "mud-nificent" course.

Their website: www.gotorc.org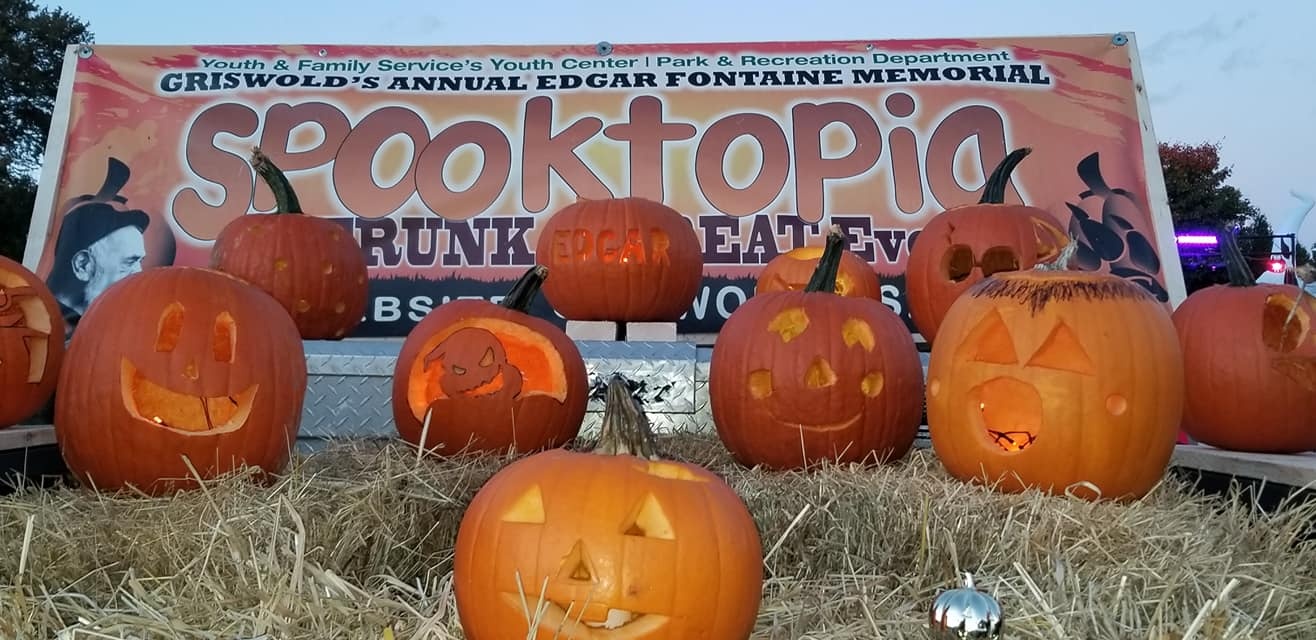 October 12, 2019
Spooktopia! A Trunk-or-Treat Event
Why wait 'til Halloween for candy? Come to Veterans' Memorial Park in your costume and leave with a bag full of treats!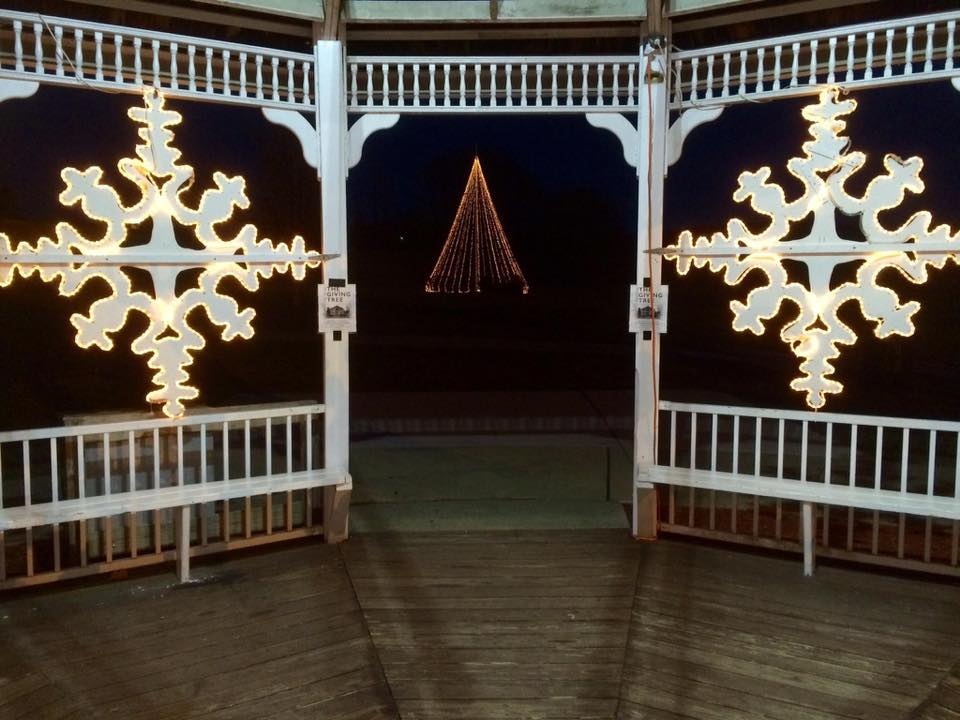 November 24 2019
Griswold Family Christmas Parade & Festival
BE A SPONSORBE IN THE PARADE (free)


TO ATTEND THIS EVENT, CLICK THE LINK BELOW FOR DIRECTIONS: