Hello Coaches, We Appreciate You!
STEP 1:
THESE ARE THE RULES DISCUSSED IN THE VIDEO'S BELOW
(SAVE TO YOUR PHONE FOR REFERENCE)
RULES PER LEAGUE

(NOT SUGGESTIONS, PLEASE FOLLOW TO KEEP EVERYONE ON THE SAME PAGE)
Please note, below rules have been updated since videos were made.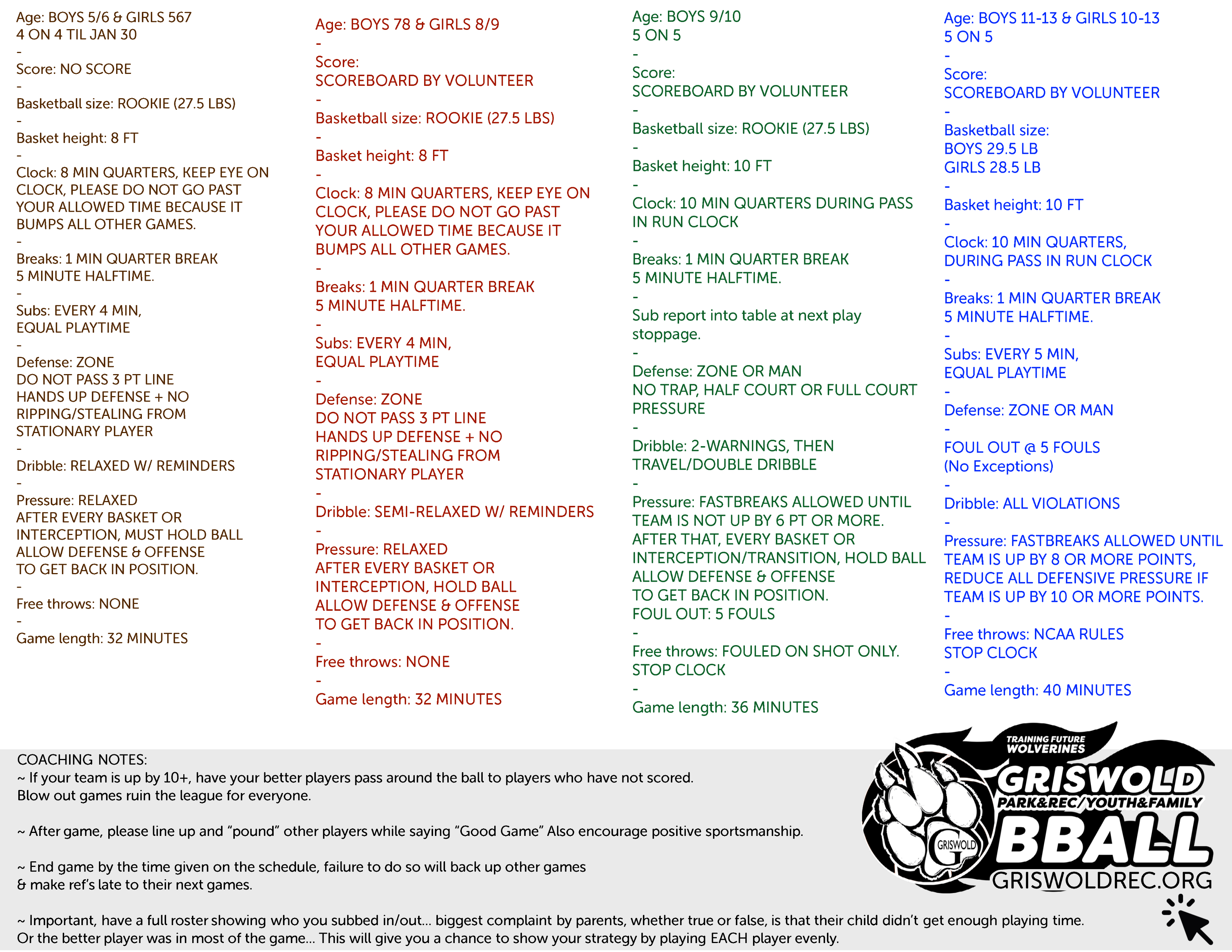 STEP 2:
WATCH VIDEO BASED ON YOUR LEAGUE (OR LEAGUES)
MAY HAVE TO TURN UP OR ON VOLUME ON THE VIDEO.
BOYS AGES 56 & GIRLS AGES 89
BOYS AGES 9/10 & GIRLS AGES 8/9
BOYS AGES 11-13 & GIRLS AGES 10-13


STEP 3:
DRAFT + MORE OVERVIEW VIDEO
(PROBABLY MOST IMPORTANT)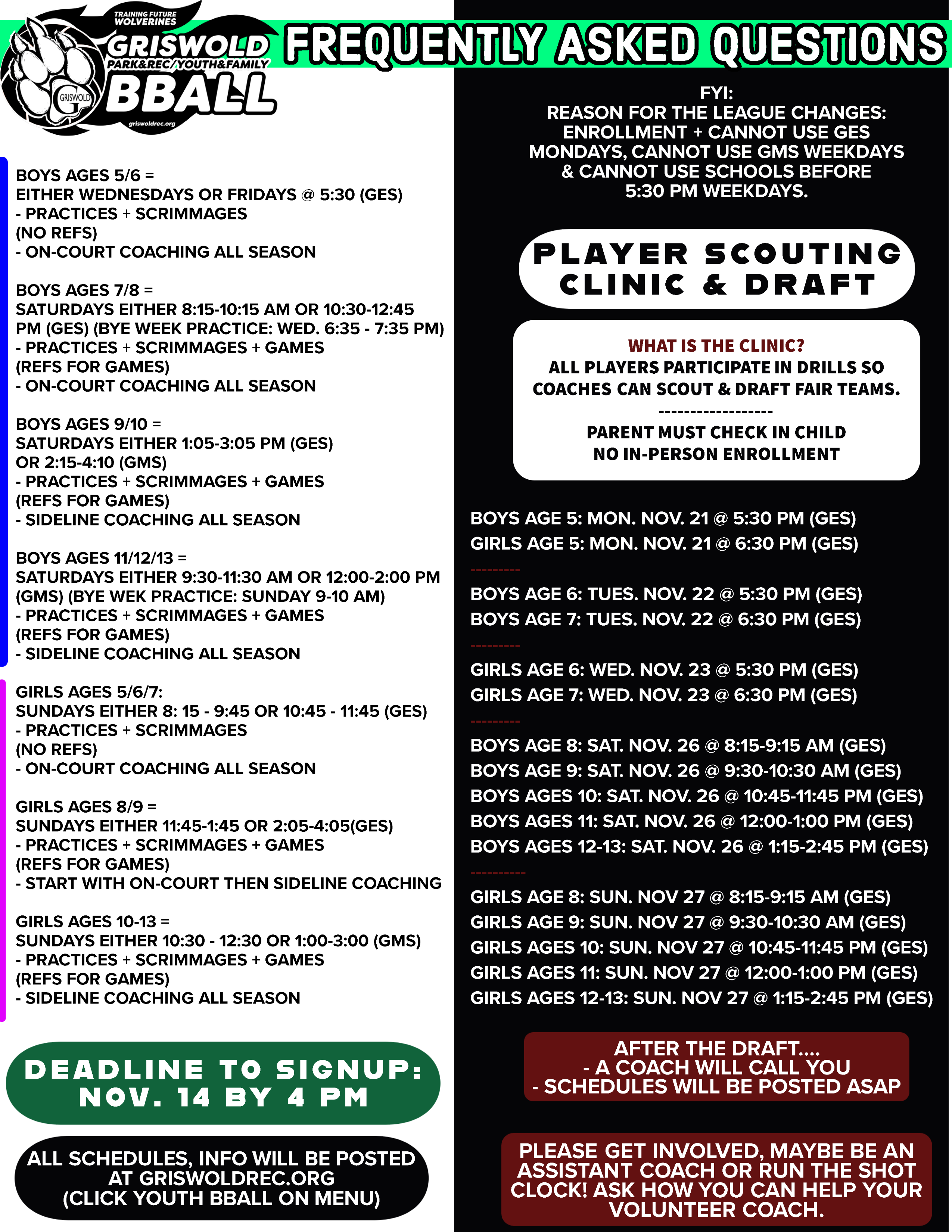 Step 3:
All NEW Coaches Need a Background Check thru CT State Troopers Office.
(past Youth Basketball Coaches DO NOT need to resubmit background check info)
I WILL BRING THIS FORM TO YOU AT THE COACHES MEETING ABOVE!
(NEW COACHES ONLY! IF YOU COACHED IN THE PAST, WE HAVE YOU ON FILE)
DOWNLOAD ASSISTANT COACH BACKGROUND CHECK FORM