Deadline to Sign Up has Passed.
No new registrations, only openings for those already signed up
& paid (for at-least one week) may add on more weeks.
Must pay 7-days in advance.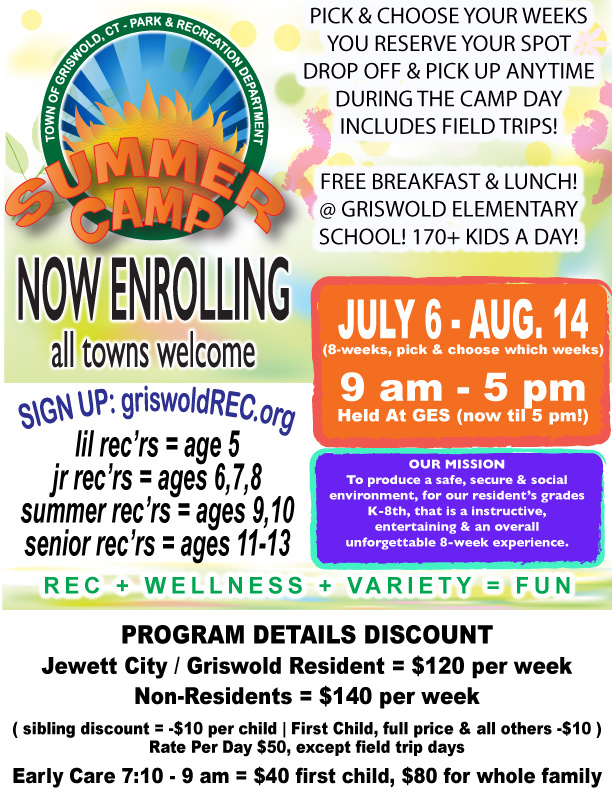 WEEKLY EXPECTATIONS
WEEK 1 - JUNE 21 TIL JUNE 25
MAD SCIENTIST! WEEK
TUBULAR TUESDAY: SCIENCE/SCIENCE FICTION DRESS UP
PERFORMER: Wednesday, June 23 = Playful Engineering

WEEK 2 - JUNE 28 TIL JULY 2

PROUD TO BE AN AMERICAN! WEEK
TUBULAR TUESDAY: RED, WHITE & BLUE DAY!

PERFORMER: Wednesday, June 30th = Matt the Balloon Man

WEEK 3 - (OFF JULY 5) JULY 6 TIL JULY 9

CHARACTER WEEK! (DISNEY, MARVEL, NICK, VIDEOGAME, ETC. (NO WEAPONS) WEEK
TUBULAR TUESDAY: DRESS AS YOUR FAVORITE CHARACTER FROM TV, MOVIES & MORE!
PERFORMER: Wednesday, July 7 = Magic by George

WEEK 4 - JULY 12 TIL JULY 16
SUPERHEROES & EVERYDAY HEROES! WEEK
TUBULAR TUESDAY: DRESS LIKE A SUPERHERO OR A FIRST RESPONDER / MILITARY
HEROES' Day on Wednesday, July 14
LifeStar, Fire Department, American Ambulance, State Troopers and other First Responders come to camp!

WEEK 5 - JULY 19 TIL JULY 23
UNDER THE SEA! WEEK
TUBULAR TUESDAY: DRESS AS A SEA ANIMAL OR A EXPLORER OF THE SEAS!
PERFORMER: Wednesday, July 21st = Bryson Lang

WEEK 6 - JULY 26 TIL JULY 30
CHRISTMAS IN JULY! WEEK
TUBULAR TUESDAY: SHOW YOUR CHRISTMAS SPIRIT! IN JULY! (DRESS COOL)
PERFORMER: Wednesday, July 28th = Jason Pepitone

WEEK 7 - AUGUST 2 TIL AUGUST 6
NATURE EXPLORER & OBSERVER! WEEK
TUBULAR TUESDAY: DRESS IS YOUR FINEST SAFARI OR NATURE EXPLORER OUTFIT
GUEST PERFORMER: WILD ENCOUNTERS ANIMALS!

WEEK 8 - AUGUST 9 TIL AUGUST 13
GRISWOLD'S GOT TALENT! WEEK
TUBULAR TUESDAY: GRISWOLD WOLVERINE PRIDE! DRESS IN GREEN, BLACK OR WHITE!
PERFORMER: Wednesday, Aug 11 = Illusionist David Garrity

SPECIAL WEEKLY GUEST INSTRUCTOR ACTIVITIES:
Hoopin', 4-H, STEM, Girl Scouts, ZUMBA, Book Talk, Yoga, Pound, Clay/Yarn, Art & MORE!

PLUS OUR STAFF LEAD PROGRAMMING: Crafts, Wellness, Art, Sport & Enrichment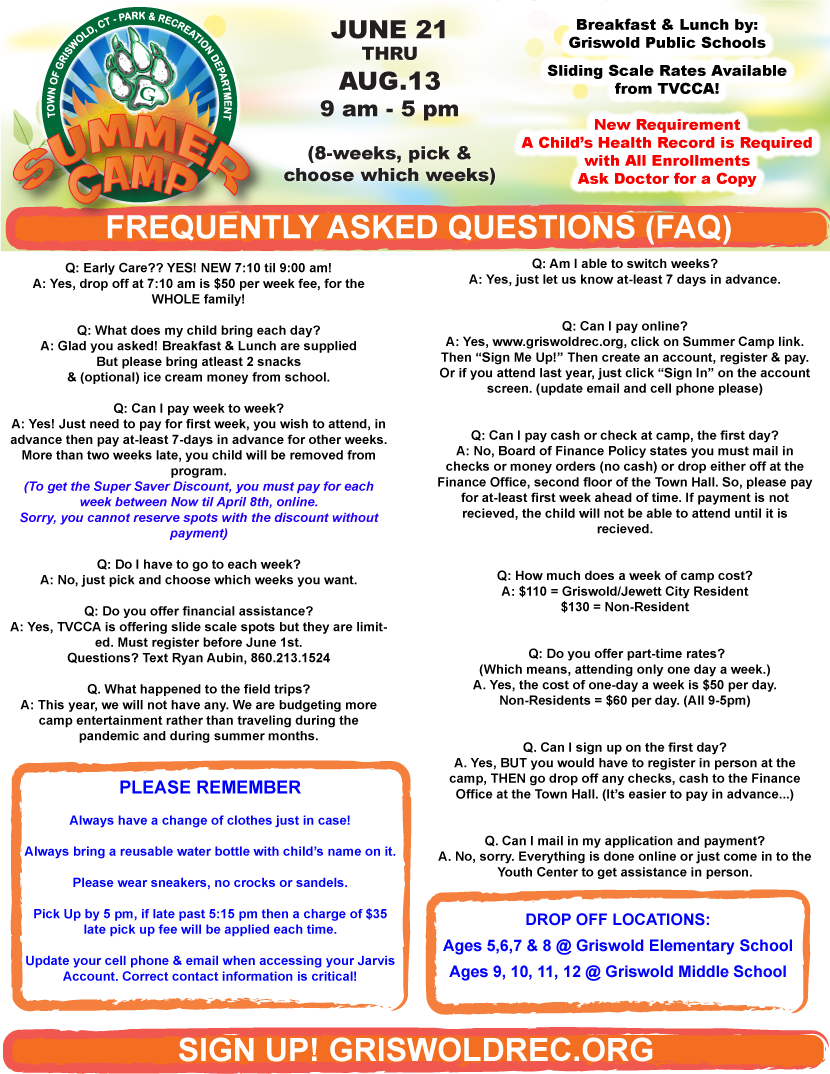 UPDATED GMS CHECK IN/OUT LOCATION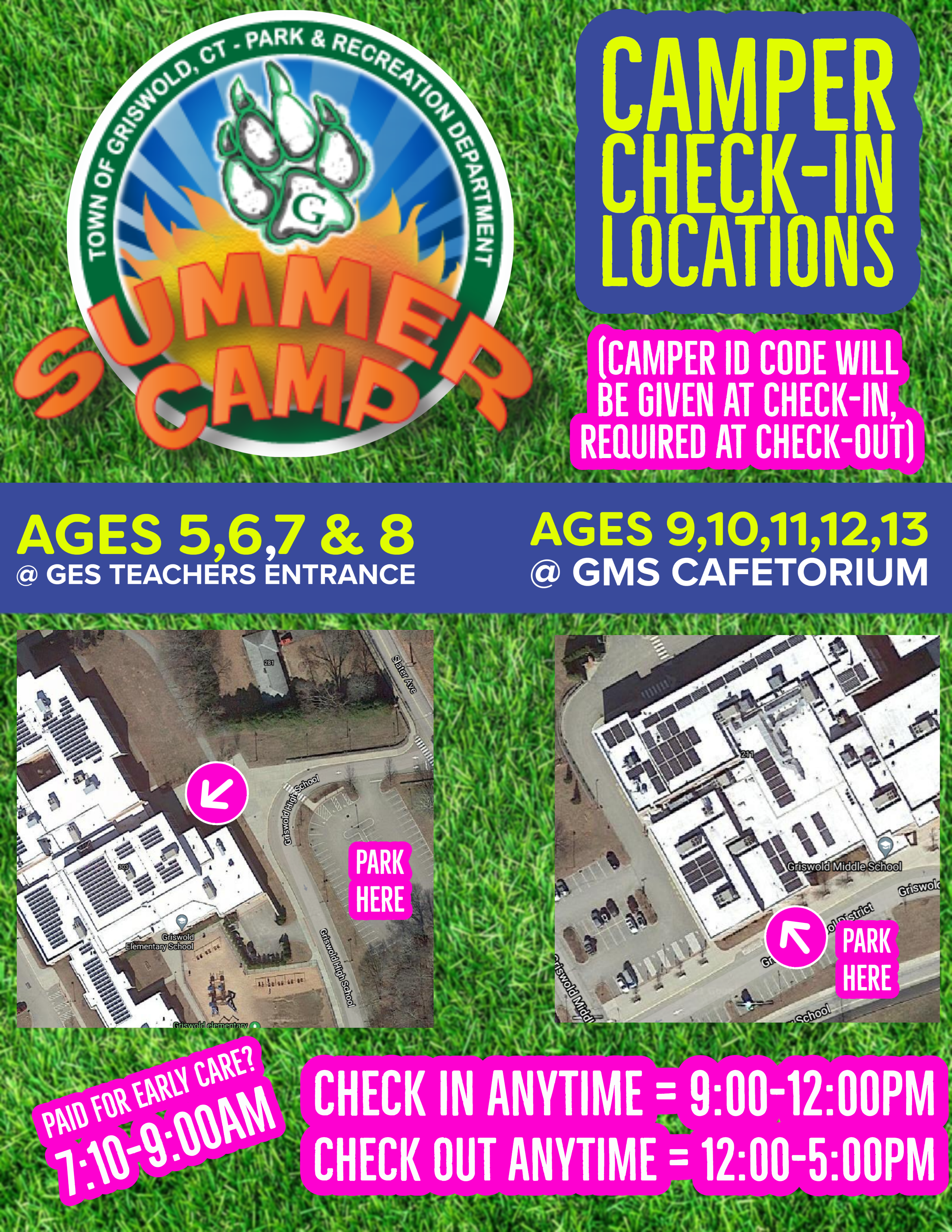 NEED FINANCIAL ASSISTANCE
GRISWOLD/JEWETT CITY RESIDENTS ONLY

We are currently working with TVCCA to supply sliding scale spots for our camp.



You must qualify for assistance. Please fill out the form & contact TVCCA directly.
Limited to 30 Spots. TVCCA Little Learners is at the Griswold Elementary School, Enter School's Side Door Near Playground.
CARE 4 KIDS (C4K) is ACCEPTED TOO!
OUR PROVIDER ID: 200143578
Must fill out this form ASAP before enrolling, should be done a month in advance or you may not quality.
APPLY FOR TVCCA FIRST! We will reach out to help you with C4K.