ADMISSION TO TRUNK OR TREAT:
PLEASE BRING ONE BAG OF CANDY (or more) PER FAMILY
SHOWTIME: 4:30 to 6:30 pm
LIVE MUSIC BY: SOUL SOUND REVUE CONCERT SPONSORED BY: EASTERN SAVINGS BANK
DID YOU KNOW?
ONLY Trunkers & Vendors will know exact time of the Trunk or Treat!?
(Candy is for Ages 11 & Under, Adults Assist Smaller Children, Please be respectful of others and Supervise your Kids)
What is a "Trunk or Treat?"
*A trunk or treat event is a safer way to trick or treat.
Participants (aka "Trunkers") bring their cars/trucks to our event decorated in crazy, fun or scary themes. (Lights, music, fog machines, whatever you wish) Each vehicle has a trunk filled with candy (please no homemade food) and the kids go to each vehicle to trick or treat. This is all done in a safe, supervised event during our Spooktopia event, which will have music, vendors, haunted tent, food, dancing, fun, contest + much more!
Why be a Trunker?
You will have guaranteed on-site parking.

(show up before 6 pm)


(No more hunting for a spot, which takes a LONG time)
Only you & vendors will know the

TRUE

trunk or treat time before the rest of the town! Exact time will not be publicly posted. :-)
Your kid will have something to do the entire day, for free!

NEW! Your kids can be part of the earlier "Trunker Treat"

You get 4 VIP wrist bracelets & they go before everyone else, please line up at the VIP entrance!
How much candy do I bring?
Enough for a busy Halloween Night at your house. Our Youth Center kids will refill your candy when you run out.
How to Communicate to our Youth Center kids
your Candy Status and Needs?
Lights On = Yes, we have candy!
Hazard Lights On = We are running low!
Lights Off, Hazards on = We are out!
SIGN UP TO BE A TRUNKER
(FREE & FUN) (Arrive by 4 pm, May Leave at 7 pm)
LISTEN LIVE TO OUR EVENT!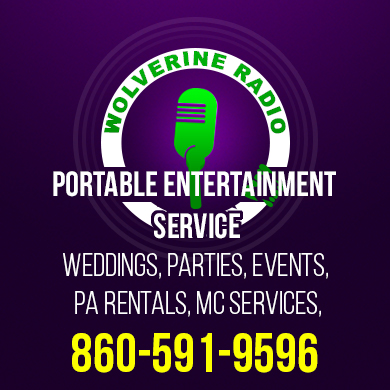 After Submitting You Should Get A Message Below
TRUNKERS!
BE SENSITIVE TO FOOD ALLERGIES
Please do not include any form of nuts!
No Peanuts, Almonds or Anything Similar!
We respect kids with food allergies.

TRUNKERS!
Please be at the event & parked between 3 - 4 pm! You may leave by 7 pm.
Please Note:
All Trunkers, Vendors and Sponsors will be emailed Event Information as the event gets closer.
Need Directions? Click the Google Map below.
This is the Official Page of the Town of Griswold's Youth & Family Services Department / Griswold Park & Recreation Department - Updated 2017 - To report a problem, just contact us